I would think that causing brain trauma, especially when it is documented, should be enough of a concern for termination.  Employers must get involved so they stop enabling. Employer must take into consideration how the employee has behaved and whether there is any remorse.  I am somehow going to change laws.  My brain will never be whole so I have a huge issue with my abuser continuing to act as if what he did is acceptable or justified.  He has managed to fool a woman who was scared of him a few days before she decided to get romantically involved with him.  I have a huge issue with how my abuser has behaved because long term I think it impacts society and how society treats victims of abuse.  A few firings may set new precedent.   Vincent Beggs has lied to Wells Fargo about what he did to me.  He has lied to them about a few other things and has defamed me.  It's just a matter of me being patient and letting it play out in the courts through depositions or addressing it directly now.  He doesn't seem to get how revolting his behavior is and I don't want to be the only one having to be zen.  NO.  I am going to be loud as I can be and make sure everyone hears my story because what happened to me must never happen again and those who have an active role in enabling should also be held responsible.  This gang mentality towards victims needs to stop.  It's all I know….
Nearly half of Americans know someone in an abusive relationship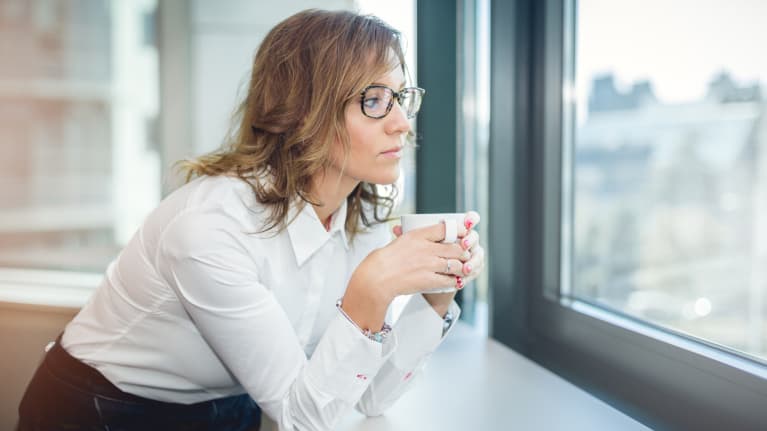 The allegations of domestic abuse against White House staffers Rob Porter and David Sorensen may seem all too familiar to many women in this country, and HR needs to be ready to investigate if it suspects an employee is the perpetrator of domestic violence, according to Kelly Marinelli, J.D., SHRM-SCP, principal consultant with Solve HR in Boulder, Colo.
If the alleged victim also is an employee, the employer should reach out to help him or her and comply with applicable laws, added Benjamin Webster, an attorney with Littler in Sacramento, Calif.
"According to recent studies and polls, one in five women in the United States is or has been involved in an abusive relationship, 44 percent of Americans say they know of someone in an abusive relationship and 21 percent of surveyed employees report being the victims of domestic violence," said Luther Wright Jr., an attorney with Ogletree Deakins in Nashville, Tenn., citing statistics from the Corporate Alliance to End Partner Violence.
Sometimes abusers act like one person at work and another at home. For example, co-workers at the White House described Porter as competent and respectable, but his two ex-wives said he was abusive, Marinelli noted.
Be vigilant about the risks of employing someone credibly accused of domestic violence, Webster cautioned.
Investigations
An employer may feel awkward initiating an investigation into what some might view as a personal matter, but domestic violence is a crime and employers should likely be made aware of crimes committed by their employees. "In my experience, the employer typically discovers domestic violence by contact from the authorities or court, the victim or other employees who are aware of the allegations," Wright said.
Do not ignore any potential threat to workplace safety, Webster noted.
HR should speak to any employee accused of domestic abuse, informing him or her what HR has heard and making it clear that the employer understands that any accusations are only allegations until proven otherwise, said Susan Corcoran, an attorney with Jackson Lewis in White Plains, N.Y. Advise the worker on the availability of counseling or other services available through the employee assistance program (EAP), she added.
Err on the side of safety and place the employee on leave while management investigates a situation as quickly as possible, Marinelli noted.
Webster said that key considerations in an investigation include the nature of any alleged abuse. Consider:
When the abuse supposedly occurred.
Whether there is an ongoing pattern.
How severe the alleged conduct was.
He also said employers should factor in the accused's job responsibilities, including:
Whether he or she is in a leadership role.
If the employee often interacts with co-workers, customers or the public.
If so, in what settings.
HR shouldn't shy away from believing personal accounts, even in a situation where there are only two witnesses involved, Marinelli noted.
The employer's investigation does not have to satisfy the "beyond a reasonable doubt" standard, the highest in a court of law. Instead, the employer need only conclude that there is more than a 50 percent chance that the alleged abuse likely occurred, Webster said.
Assistance for Victim
If the alleged victim also is on staff, the employer can assist him or her in obtaining a restraining order if the victim is willing to cooperate in that legal process, Webster noted. If a restraining order is granted, it may be impossible for the alleged abuser to come to the workplace. If the alleged abuser works at the same location as the alleged victim, consider assigning the abuser to a completely different work location, he added.
Victims of domestic violence are protected by many state and local workplace statutes, so employers should make sure they are aware of any applicable statutes and should afford ample time off for victims to deal with logistics, such as court dates and hospital visits, related to the violence. Webster said employers also may need to provide possible Americans with Disabilities Act (ADA) accommodations that victims may need, such as for depression or if there are injuries that rise to the level of an ADA disability.
The employer should consider whether to contact law enforcement authorities or find out if they're already involved, said Jason Keck, an attorney with Fisher Phillips in Chicago.
Termination vs. Reinstatement from Leave
Discharge of the alleged abuser may be appropriate if the threat of potential workplace violence is significant or the negative impact on the employer's business is substantial, Webster observed.
In the event of termination, the employer should consider offering a separation package in exchange for a release of claims, he said. "While it may seem distasteful to offer to pay severance to a former employee who has engaged in misconduct, it may be worth it to avoid litigation and move forward."
[SHRM members-only toolkit: Involuntary Termination in the United States]
Consistent actions should be taken in similar cases to help avoid claims of discrimination, Marinelli noted. "There is no way to eliminate risk of legal action," she said. "All other things being equal, the safety of employees, clients and customers outweighs those concerns."
If the employee is cleared of wrongdoing, he or she often is reinstated with back pay, if that's feasible, Marinelli observed.
But when employers become aware of domestic abuse allegations and they are substantiated, it's critical that employers act, she said.
Was this article useful? SHRM offers thousands of tools, templates and other exclusive member benefits, including compliance updates, sample policies, HR expert advice, education discounts, a growing online member community and much more. Join/Renew Now and let SHRM help you work smarter.